Anywhere in the Treasure Valley!
Boise, Meridian, Nampa, Eagle, Caldwell, Middleton, Star, Kuna
We are Local Boise home buyers. We have been buying houses in the Treasure Valley for 20 years.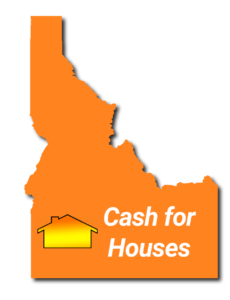 Get a Fast Cash Offer for Your House (within hours).

Most deals can be closed (cash in your hand) in 72 hours.

We Buy Houses in Any Condition and Any Situation.

We can rent the house back to you if needed.
Get a Fast, All Cash Offer for Your House Right Now!
There is no obligation to you, and in most cases we will provide you with a cash offer for your house within hours.
Your privacy is very important to us. We will only use your information to provide you a cash offer for your house.
We are Action Home Buyers. The name says it all. When you want to sell your home fast, for cash, we are the ones to call. If you have a home you want to sell fast, in the Boise, Nampa, or Meridian area, no one does it better than us. We are fast and ready when you are. We close faster than anyone else in the business. When you sell with Action Home Buyers, you don't have to worry about games, gimmicks, or open houses. Rarely do problems just go away. Call now, together we can find a solution for you
Stop Your Foreclosure
Do you find yourself facing a foreclosure because you have gotten behind on your mortgage? Do you want to avoid ruining your credit score? We help you avoid these long and costly procedures by offering top dollar for your home. With Action Home Buyers you receive these benefits: avoid long processes, speed, and convenience, cash purchase, save your credit score, avoid complications and no commissions or fees.
Fast Cash
Do you need cash fast and have been considering selling your home to get it? Perhaps you have had a job transfer and need to relocate fast. At Action Home Buyers, we can buy your home fast and offer our top dollar for any home in any condition. If you were to sell to a realtor, you would have to spend money on costly repairs to make money on your property. It takes time and money that many people don't have.
Fixer-Uppers
In today's housing market, homes that need repair don't sell fast when represented by a real estate agent. Save time and money by selling your home to us at Action Home Buyers. We will pay our top dollar for your fixer-upper. Selling to us offers you: speed, convenience, no maintenance costs and cash.
Tenant Problems
Tired of dealing with late paying renters, or residents that just trash your property? We buy as is, and will take care of eviction and all of your tenant problems so you don't have to. We will offer our top dollar to buy your home. Are service provides benefits like: prevent out-of-pocket expenses, avoid maintenance repairs, avoid updating repairs, close the property faster, avoid legal fees, avoid realtor fees.
At Action Home Buyers, our name says it all. We buy homes fast and give you cash. We will close the deal faster than anyone else and pay our top dollar, on the day of your choice. No need for open houses and waiting out offers that require bank loans that could fall through. When we make an offer, we mean it and have the means to make it happen. If you want to sell fast and receive our top dollar, sell to Action Home Buyers. We have over 15 years of experience in the industry.
We Close Faster Than Anyone Else!
We Pay Our Top Dollar
Any Condition! Any Situation!
Fast Cash
Call for an Offer — anytime! 24/7
Call now and receive your FREE, no-hassle offer, made available in just a few minutes!