We Buy Houses in Caldwell, Idaho
Or Anywhere else in the Treasure Valley!
Boise, Meridian, Nampa, Eagle, Caldwell, Middleton, Star, Kuna
We are Local Caldwell home buyers. We have been buying houses in the Treasure Valley for 20 years.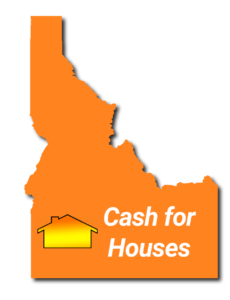 Get a Fast Cash Offer for Your House (within hours).

Most deals can be closed (cash in your hand) in 72 hours.

We Buy Houses in Any Condition and Any Situation.

We can rent the house back to you if needed.
Get a Fast, All Cash Offer for Your House Right Now!
There is no obligation to you, and in most cases we will provide you with a cash offer for your house within hours.
Your privacy is very important to us. We will only use your information to provide you a cash offer for your house.
Sell Your House Fast in Caldwell
We make selling your house quick and easy.
1. Fill out the form above or give us a call. We will have a no-hassle, guaranteed offer ready for you within 24 hours. In many cases, we'll provide a same day offer over the phone.
2. If you accept, we will send you all the necessary paperwork. A contract is prepared and sent to you. You don't have to worry about finding a title company, we'll arrange everything for a quick and smooth closing.
3. You choose when you want to close. Most deals can be closed (cash in your hand) in 72 hours with no hidden fees or closing costs. The offer we make you is the amount you will receive.
4. We can rent the house back to you if you need. If you have to sell your house fast but aren't quite ready to move, we can rent the house back to you, giving you time to plan your next step.
Caldwell, Idaho has seen rapid growth in the last ten years, its population jumping from 46,000 in 2010 to over 60,000 in 2020. At this rate of growth, Caldwell is predicted to have almost 82,000 residents by 2040. As more people move to Caldwell, new developments are cropping up to accommodate new residents. According to the census, almost 3,000 new housing units have cropped up in the last ten years. Along with new housing opportunities, the city of Caldwell has sought to provide more amenities to its citizens, including the entertainment center Indian Creek Plaza.
While this may seem like the ideal seller's market, the excess of brand-new homes and multi-family units in Caldwell present a problem for some homeowners. Many people moving to Caldwell are seeking move-in ready homes. If your house has certain complications, such as needing repairs or having current tenants (particularly if they're difficult tenants), your property might not generate as much interest as a move-in ready home. This creates a huge challenge for homeowners who need to close the sale quickly, or simply don't want to spend time and money on repairs or renovations.
Listing a home that's not move-in ready is a daunting task. You will most likely need to find a realtor to help you navigate the process of listing your home, and many of them require you to sign a contract that binds you to them for a certain amount of time, regardless of performance. You can list the house as-is and hope the right buyer comes along or invest in expensive and time-consuming repairs. If you have current tenants, you might have to wait for them to move out. After all this, you're still left hoping that you did enough to attract a buyer.
Most likely, your buyer in Caldwell will need a loan to purchase your property. This comes with all the red tape of appraisals and underwriting, which can happen right up until your closing date. Something going wrong in underwriting can cause huge delays to the closing date or the whole sale falling through. If a buyer isn't happy with the results of the inspection, you can be expected to fix the items prior to closing or offer thousands in concessions. Both of these options take money out of your pocket. If you can't reach an agreement on the inspection, the buyer can pull out of the deal. Unfortunately, your house has been sitting off the market for months and now you need to start the entire process again.
If you're on a fast timeline and need to sell your property without any complications or hassle, the traditional market in Caldwell might not be the best option for you.
We buy houses directly from Caldwell residents for cash.
We are not real estate agents; we are local investors. We work directly with you as the homeowner, and we pay cash. Because of this, you can skip all the hassles that come with selling your home on the traditional market. We buy houses as-is, in any condition, so you don't need to spend valuable time or money repairing the property, and you don't have to worry about waiting for existing tenants. You don't even have to clean your house before the sale. There are no commissions or fees coming out of your pocket, and there aren't any closing costs. The dollar amount we offer you is the amount you walk away with.
Here are some reasons why it may be easier for you to find a cash home buyer instead of trying to sell your house on the traditional market:
The house has sat on the market for months with little to no interest.
There are damages to the property that will take a significant amount of money to repair in order to sell the house on the traditional market.
You're tired of being a landlord and dealing with difficult tenants.
You're battling with foreclosure or liens against your property.
You've inherited a property you don't have the time or energy for.
It's time to downsize, or you already bought a home in another location and your house just isn't selling.
You're moving into assisted living and would prefer to have cash in hand.
You're in the middle of a divorce and need to quickly sell with your ex.
We have been in the business of solving problems like these in Caldwell for over 20 years. We've seen it all and we can help, even if your situation isn't listed above.
Local experience works in your favor.
We have been buying houses in Caldwell and the Treasure Valley for more than 20 years and have purchased over 1,000 properties. In all that time, we've created a process that is fast and hassle-free. Don't be fooled by virtual, out-of-state wholesale buyers. It's highly likely that they will tie up your property just as much as the traditional real estate market. When you sell your house to us, you can rest assured that we actually live and work right here in the Treasure Valley. Two decades of buying houses for cash in Caldwell and the Treasure Valley have given us local knowledge and experience that benefits you.
Our streamlined process puts cash in your hand faster and easier than the traditional market. Some situations need to be resolved quickly, so we can close as quickly as you need. We can close most deals in 72 hours, so you pick a closing date that works best for you. If you need a fast closing but don't have another place to stay yet, we will rent the property back to you while you plan your next steps.
We aim to save you time, energy, and money in the sale of your house. Skip the time-consuming process of listing your home, repairing the property, and dealing with any of the complications of making your home move-in ready. We buy houses for cash, as-is, in any condition.
FAQs
What's the best month to sell your house?
Although many agree that April through June are great months to sell your home, when you sell to investors like us, the month doesn't matter. If you don't have time to wait for an ideal month and need to sell your house fast, we buy houses 24/7, any month of the year.
Will I need a real estate agent if I sell to Action Home Buyers?
You will not! By selling directly to investors like us, you can avoid real estate fees and commissions as well.
Will I need to find my own title company?
Title and closing are both arranged by Action Home Buyers. You won't need to shop around for title companies. Instead, you'll be in the good hands of experienced title officers who can close quickly and efficiently.