We Buy Houses in Meridian, Idaho
Or Anywhere else in the Treasure Valley!
Boise, Meridian, Nampa, Eagle, Caldwell, Middleton, Star, Kuna
We are Local Meridian home buyers. We have been buying houses in the Treasure Valley for 20 years.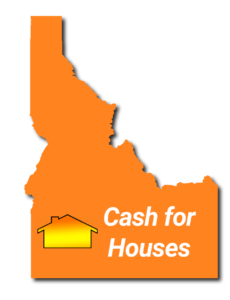 Get a Fast Cash Offer for Your House (within hours).

Most deals can be closed (cash in your hand) in 72 hours.

We Buy Houses in Any Condition and Any Situation.

We can rent the house back to you if needed.
Get a Fast, All Cash Offer for Your House Right Now!
There is no obligation to you, and in most cases we will provide you with a cash offer for your house within hours.
Your privacy is very important to us. We will only use your information to provide you a cash offer for your house.
Sell Your House Fast in Meridian
We make selling your house quick and easy.
1. Fill out the form above or give us a call. We will have a no-hassle, guaranteed offer ready for you within 24 hours. In many cases, we'll provide a same day offer over the phone.
2. If you accept, we will send you all the necessary paperwork. A contract is prepared and sent to you. You don't have to worry about finding a title company, we'll arrange everything for a quick and smooth closing.
3. You choose when you want to close. Most deals can be closed (cash in your hand) in 72 hours with no hidden fees or closing costs. The offer we make you is the amount you will receive.
4. We can rent the house back to you if you need. If you have to sell your house fast but aren't quite ready to move, we can rent the house back to you, giving you time to plan your next step.
Meridian, Idaho is the second largest city in Ada County, growing almost as rapidly as Boise. The population of Meridian boomed over the last two decades, jumping from 34,919 residents in 2000 to 119,350 residents in 2020. There's no sign that this growth will slow in the coming years.
Although this may seem like the ideal seller's market, many people moving to Meridian are seeking move-in ready homes. This has created a huge obstacle for homes that need repairs, have current tenants (particularly if they're difficult tenants), or any other complications that could tie up the sale. Properties with sales that can't be neatly wrapped up tend to sit on the market much longer than houses that are already turnkey.
Selling a house that isn't move-in ready on the traditional market leaves you with only two options. You can list your home and wait, endure multiple Open Houses, and hope that it will sell as quickly as you need it to. Or you can invest in expensive, time-consuming repairs, wait for your tenants to move out, and hope that you've done enough to create interest in the house.
On top of all that, the traditional market is full of complications. Most likely, your potential buyer in Meridian will need a loan to purchase your property. This comes with all the red tape of documents, appraisals, and underwriting. If anything happens to the loan, the whole deal can fall through, and your house has been sitting off the market for months with nothing to show for it. A buyer can choose to have an inspection, and if they aren't happy with the results you might be expected to fix the items prior to closing or give thousands in concessions. If they don't like what they see, they can pull out of the deal entirely. By the time your house actually sells, you can end up wasting months of your time on top of spending thousands in commissions, closing costs, and repairs.
In short, if you're on a fast timeline and don't have time or money to waste, the traditional market in Meridian might not be the best option for you.
We buy houses directly from Meridian residents for cash.
We are not real estate agents; we are local investors. We aim to put cash in your hand as quickly as you need it, hassle-free. You don't pay commissions or fees, and there are no closing costs. We have been buying houses in Meridian and the Treasure Valley for more than 20 years and have bought over 1,000 properties. With this much local experience, we bring you speed and efficiency.
When we pay cash for your house, we're buying it as-is. You don't have to pay for expensive repairs or worry about your current tenants, and you aren't at the mercy of anyone else's timeline.
Here are some reasons why it may be easier for you to find a cash home buyer instead of trying to sell your home on the traditional market:
The house has sat on the market for months with little to no interest.
There are damages to the property that will take a significant amount of money to repair in order to sell the home on the traditional market.
You're tired of being a landlord and dealing with difficult tenants.
You're battling with foreclosure or liens against your property.
You've inherited a property you don't have the time or energy for.
It's time to downsize, or you already bought a home in another location and your house just isn't selling.
You're moving into assisted living and would prefer to have cash in hand.
You're in the middle of a divorce and need to quickly sell with your ex.
We've been in the business of solving problems like these in Meridian for over 20 years. We've seen it all and we can help, even if your situation isn't listed above.
Local experience works in your favor.
Over our many years of experience buying properties in Meridian and the Treasure Valley, we have had time to fine-tune our process. Don't be fooled by virtual, out-of-state wholesale buyers. It's highly likely that they will tie up your property just as much as the traditional real estate market. When you sell your home to us, you can rest assured that we actually live and work right here in the Treasure Valley. We have local knowledge of the cash home buying business, and experience that benefits you.
This experience allows for fast, efficient closings. We understand that some situations call for speedy closings, so we can close in as little as 72 hours if you need.
We also understand that life can be hectic, and you may need to sell your property before you have another place to stay. If this is the case, we will rent the house back to you while you find your new home.
With us, you won't get bogged down in expensive renovations, and you'll skip the time-consuming process of listing your home and waiting for an offer to come in. We buy houses for cash, no stipulations or complications.
FAQs
What's the best month to sell your house?
Although many agree that April through June are great months to sell your home, when you sell to investors like us, the month doesn't matter. If you don't have time to wait for an ideal month and need to sell your house fast, we buy houses 24/7, any month of the year.
Will I need a real estate agent if I sell to Action Home Buyers?
You will not! By selling directly to investors like us, you can avoid real estate fees and commissions as well.
Will I need to find my own title company?
Title and closing are both arranged by Action Home Buyers. You won't need to shop around for title companies. Instead, you'll be in the good hands of experienced title officers who can close quickly and efficiently.